Water Coolers in Manchester
Health Boosting Mineral Water, Health Protecting Water Coolers
Great Water From The Most Hygienic Water Coolers At Competitive Rental & Supply Prices
Superb Nutritious Water & The Most Hygienic Water Coolers Manchester Business Owners Can Rent!
It's fair to say that most people take water and water coolers Manchester for granted, perhaps because water is freely available. However, to everyone at Waterboy, water is precious! You see we believe that your water product should be treated with massive respect because it is so vital to our healthy well being.
Scientists have proven that the minerals in spring are more easily absorbed by our body compared with the way the same minerals can be absorbed from food.
The natural spring water product is so beneficial for our bodies because it contains essential minerals  we need. It also provides the refreshing fluids required for good hydration! Men of science also stress the importance of spring mineral water in preventing nutritional deficiencies. They also stress its critical function to break bodily waste down  to ensure our immune systems are effective by getting rid of toxins from our bodies!
That's why the water and the office water cooler Manchester you get from Waterboy are treated with the best possible care, customer service and attention!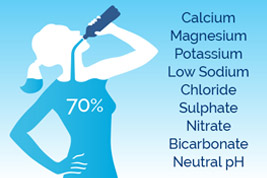 The Office Water Cooler Manchester Trust! 
The exacting hygiene and quality service standards that Waterboy adhere to make sure that it's water is thoroughly scrutinised before distribution and public consumption.
Waterboy natural spring water comes with full accreditation. It is subject to 2 triple filtration processes. Once at the source and then a further in house triple filter process which delivers the highest finished water quality to 0.2 "microns absolute". Each and every batch of water is then tested in our lab for microbiological contamination. And all batches are tested independently by Public Health England who then publish reports covering every batch we supply to our customers.
Dirty Office Water Coolers Are Really Unhealthy!
Have you ever thought about how clean the internal components of the cooler are in your place of work?  These components carry the water from the water cooler to your glass or cup!
And have you witnessed a water cooler having a service? If you have, it is likely that all the cooler gets is a superficial spray with disinfectant. Then perhaps, a quick wipe over around outside of of a cooler covering drip trays and taps. And all of this taking at the very most just 10 minutes to complete!
At Waterboy, the core of our service involves providing all our clients with a replacement office water cooler every three months!  When a returning cooler comes back to our facility it gets a complete overhaul. Our solution involves taking the cooler completely apart and subjecting its internal component have a preliminary clean and visual inspection.
Then, any defective components are replaced. After this, Waterboy's service subjects each water dispenser to its unique cleaning and sanitisation process. This involves the use of specially engineered processes, plumbing, machinery and scrupulously thorough inspections.  
The Economical & Hygienic Water Coolers Manchester Clients Deserve!
Waterboy have been providing great customer service with a great water product, great Waterboy service Manchester, Salford & Stockport clients have been taking delivery of for many years.
As a business owner, don't you and your employees deserve the most refreshing, healthy water from the cleanest coolers in the UK?
If you are looking for a great rental deal on office water cooler Manchester clients have come to value, please explore this website. You will soon see why its well worth making an enquiry and placing your water dispenser business with us.
We love to get calls from clients and when Waterboy starts supplying you, we promise that you'll notice the difference right from the first delivery to your workplace.
Water coolers Altrincham & Stockport